There's a mezcal boom all over the world. It seems that from one day to another, this agave distillate arrived at restaurants and bars from all latitudes, becoming the favorite pick of everyone.  
This huge growth is the reason for the emergence of mezcalerías, which are bars specialized in mezcal and where you can find varieties of the different Mexican states that produce it. In Mexico City, there are excellent options that have become true temples of mezcal.
Without further ado, let's go for a mezcal!
These are some of the best mezcalerías you can go to in Mexico City. 
La Clandestina
We can't talk about mezcalerías without mentioning the Condesa neighborhood —here, there are tons of them. Among the huge list of options, one of the best, without a doubt, is La Clandestina.
What we like the most about this place is its unpretentious vibe and that the people who work here really know about this distillate. They have a mezcal menu with more than 40 varieties, each one presented with complete information about its properties, place of origin and other interesting facts. 
Address: Álvaro Obregón #298, colonia Condesa.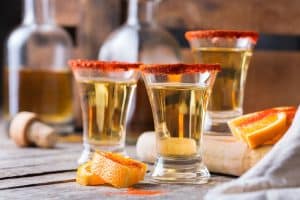 El Palenquito
Roma neighborhood can't be left out in a list of mezcalerías in Mexico City, either. Here, El Palenquito stands out for its atmosphere that evokes the "palenque" of Santiago Matatlán in Oaxaca, where the mezcal they serve is produced. 
This bar belongs to the owners of La Clandestina, so here you will also find a menu with meticulous descriptions of their drinks. The place is small and cozy, ideal for a good chat with friends or spending a nice time with your special someone. 
Address: Álvaro Obregón #39, colonia Roma. 
Corazón de Maguey
Corazón de Maguey has been in the heart of the Coyoacán neighborhood for several years. It is an excellent place not only to drink mezcal, but to eat delicious Oaxacan traditional cuisine. 
To the good experience of visiting this place, we have to add its nice design with walls painted in bright colors, and folkloric décor with crafts and elements of Mexican culture.
Address: Jardín Centenario #9ª, Coyoacán. 
Mundana
The owners of this small mezcalería are usually around, giving a very fraternal atmosphere to the place. Its menu is small but consistent, with options from the states of Oaxaca, Guerrero and Michoacán. It is located in Barrio Alameda, a commercial complex installed in a 1920s art déco building. 
Here you can also find crafts and independent Mexican designer shops, as well as the rooftop bar "La Azotea" which has an incredible 360° view. For all these reasons, we recommend planning to spend more than a couple of hours here. 
Address: Inside Barrio Alameda, Doctor Mora #9, colonia Centro. 
Barra Alipús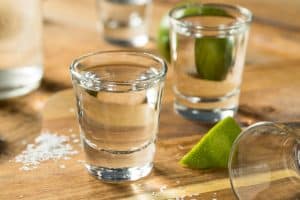 If you are south of the city, go to Centro de Tlalpan. It's a picturesque place to visit and it has interesting gastronomic options. 
Here you can find Barra Alipús, a mezcalería that only serves and sells this brand of mezcal (Alipús) that is made by independent producers in Oaxaca. It is a small and modest place, but where you can enjoy a good mezcal and eat tasty food.
Address: Guadalupe Victoria #15, colonia Tlalpan Centro. 
Bósforo
This small mezcalería immersed among the streets of the Centro Histórico has a sort of clandestine vibe that gives it an irresistible touch. Here you will find mezcals from different states of the country, but with a focus on Oaxaca and its less commercial productions. 
The place is always packed, so if you want to have some good mezcalitos here, it is best to arrive at a good time (around 7pm). Don't forget to try the quesadillas with hoja santa, a craving that has already become a Bósforo's classic and will prove to be the best accompaniment to your mezcal. 
Address: Luis Moya #31, Centro Histórico.
Which of these mezcalerías are you going on your next visit to Mexico City? A good idea is to tour several of them so you can try different mezcals in different environments and settings.
While you make up your mind, we will be waiting for you at Barrio, the coolest hostel in CDMX! We are located in the heart of the Historic Center, so we are a perfect starting point to explore the city and visit the mezcalerías we've listed here. 
We look forward to seeing you soon!